Roof Spacer Products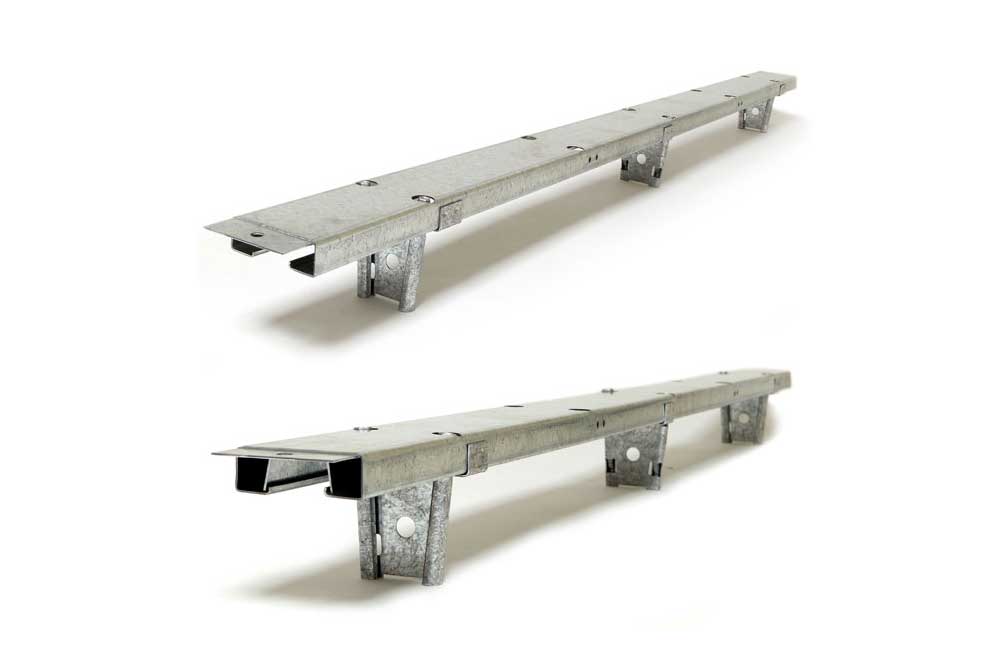 Roof spacers prevent roof collapse and failings, and also aide in the reduction of thermal loss. Strict compliance from the Building Code of Australia (BCA) govern specific requirements on nominal thickness and compressive strength.
Commercial and residential builders must ensure roof spacers of superior integrity and build - Eureka Insulation can help.
Eureka can specifically cut to length to suit your precise job requirements. This means that there is no wastage, nor the additional costs that go with standard rolls.
Roof Spacers Benefits
Compliance with Section J of BCA
Adjustable for different insulation thicknesses
Long-term increased R-Values
High Compressive Strength
Energy Efficiency
J-CLIP
The J-Clip roof spacer is a stronger, safer, more cost effective solution and complies with Section J requirements of the BCA. The J – Clip raises the roof cladding to ...
Roof Razor
Roof razor is an insulation spacer that allows bulk insulation to recover to its nominal thickness to comply with Section J of the Building Code of Australia (BCA). The roof ...
Roof Rack
Roof Rack™ is an insulation spacer (75mm & 100mm) that provides a quick and easy way for Fletcher Insulation™ 100mm blanket to be used under metal deck roofing to meet ...
PurlinK Roofing Spacers
PurlinK roof spacers are manufactured from the highest quality extruded polystyrene with a KPA rating that far exceeds the minimum for most commercial roofing systems. PurlinK spacers comply with the ...